May 2015 market update
As of April 2015, average per square foot prices are back in line with trends seen in recent years. A look at current performance of older versus newer condos reveals opposing trends: condos built before 2001 are seeing a 19% sales volume increase to prior year while condos built since 2001 are realizing a 9% decline in sales volume. The numbers reveal a shift toward the absorption of older condos. This newly developing trend is attributable to significant price increases in the newer condo market.
Condominium pricing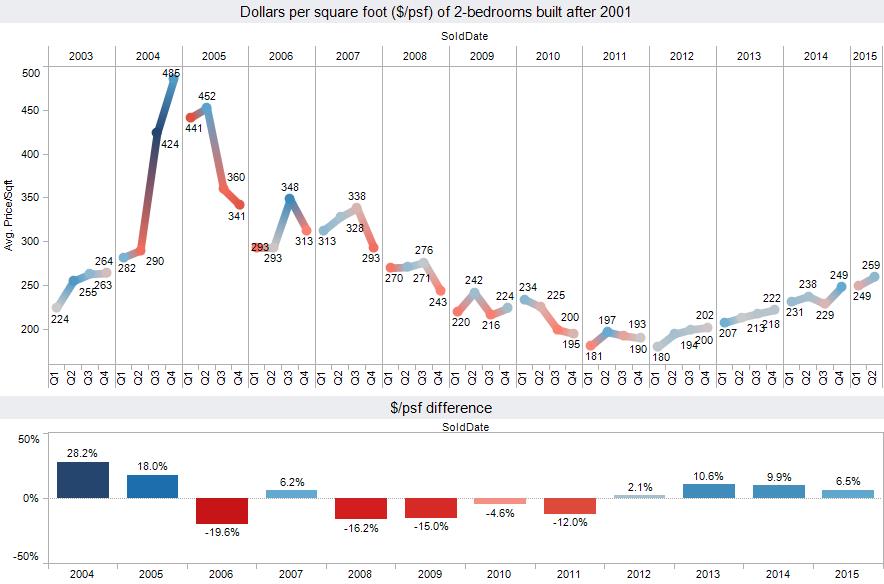 The average per square foot price for newer condos is up 6% year-to-date compared to 2014. The current per quare foot price average is $259 versus $249 in Q4 of 2014. These numbers are back in line with historic trends and current expectations.
Panama City Beach condo sales volumes
Historic annual sales volumes (condos built after before 2000 vs condos built after 2001)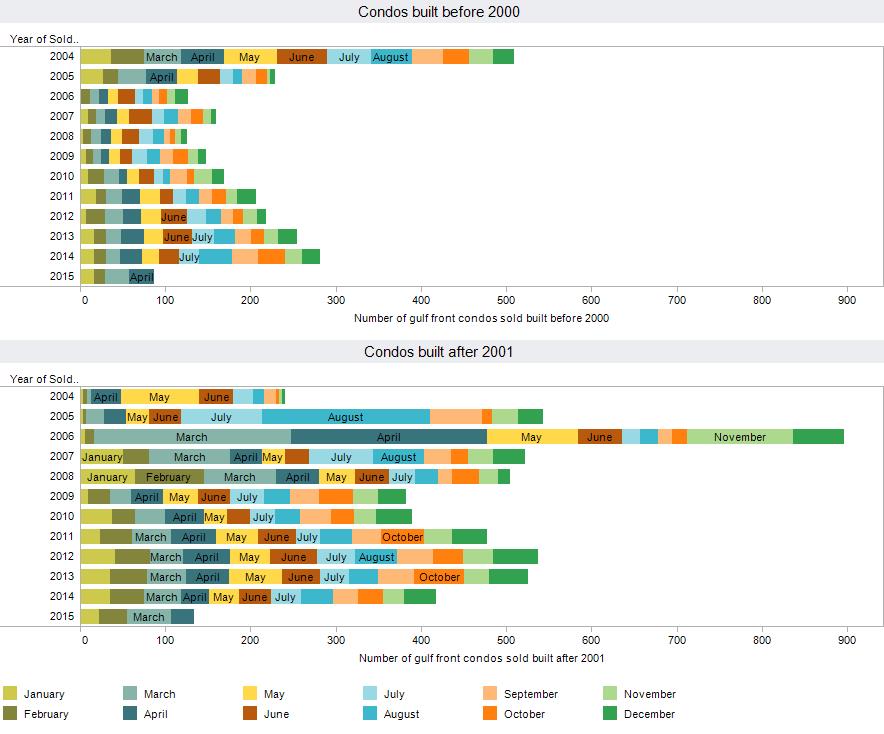 A look at recent performance reveals that the current 9% decline in newer Panama City Beach condo sales (condos built after 2001) was preceded by a 21% drop in newer condo sales in 2014. The leveling off suggests a new, lower steady state for the newer condo market. The declining sales for condos built since 2001 are being mitigated by favorable performance in the older condo segment, which is trending up 19% to 2014.
The decline in sales volume is unique to newer condos. Sales volume for older condos (condos built on or before 2000) has been on the rise since 2008, which suggests that the sales decrease in newer condos is a segment-specific trend. The declining newer condo trend aligns with price increases in this segment. Before last year, older condominiums were not seeing many sales. Prices sellers were asking were not attractive to buyers. The net price increase in newer condos has proven substantial enough to drive buyers toward older condos. There is currently a $54 per square foot price differential between older and newer two bedroom condos with older condos settling at $205 and newer condos reaching $259.
Condominium pricing comparison (newer vs older condos)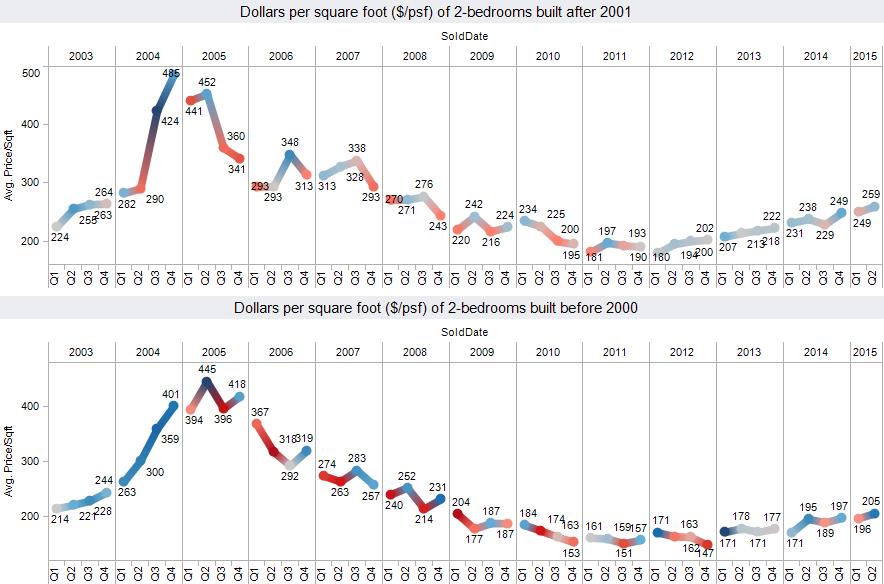 Tags: Panama City Beach condos for sale Panama City Beach real estate
Created on .
Last updated on .
Hits: 3284