Understanding condominium budgets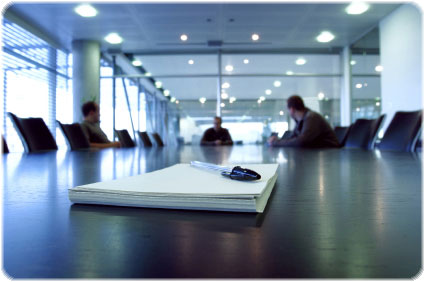 When buying a Panama City Beach Condo for sale it is important to understand the overall health of the condominium building you are buying into. Many times this situation occurs. A buyer will purchase a condo without fully understanding the financials of the condominium association. Some new owners find things in the associations they were not aware of while under contract. That's why it's important to understand the financial health of the Panama City Beach condominium you're buying.
Once you enter a contract to buy a condo, you're required to be provided a number of condominium documents which include the most recent end of the year financials. It's Florida law.
However, many buyers are only provided with condominium budgets that do not show the full financial picture. Some of those budgets provided don't even show reserves. Even if the document did, it is only a picture of what the association plans to spend for the year.
When buying a condo it is important to have an agent who understands condominium associations for many reasons. Having an experienced agent can help you to receive all of the required documents and walk you through them. To make me feel comfortable, I like to have the following provided to me.
Condominium budget for the current year
End of year financial statements
Number of units currently 90 days or more late on association dues
Number of loans (if any) taken out by the association
Condominium Budget for the Current Year
With the budget, you can see what is being spent and revenue is expected. It is even better if you can compare it to the prior year. Remember, this gives you an understanding of what is planned which is a very small snapshot of the associations overall financial health.
Reserve Assessments
You want to see:
That each year reserves are being funded
A breakdown of subcategories that the reserves are being funded for
Bad Debt and Owners 90+ Days Late on Dues
Look at how much bad debt is being budgeted for and what it is for. Often the bad debt comes from owners who are late paying their association dues. A small number of owners behind on their dues are normal. It is actually normal to see that as we work our way through the 2006-2011 real estate downturn. However, if you see over eight percent of the building late on association dues, you are quickly reaching a point where significant adjustments are going to need to be made to correct this. It's important to note that almost every gulf front condominiums in Panama City Beach have less than three percent of owners more than 90 days late on association dues.
Loans or Loan Payments Budgeted
This is a huge red flag. Read more on this in the Loans in the End of Year Financial Statement section below.
Other Items on Budget
Many other items are going to vary significantly depending on how the association is set up. So, it's important to have an expert to walk you through this. Here are some reasons why:
A basic condominium is going to have a very different budget from a resort condominium.
Some condominiums have larger expenses that will show up in higher association dues.
Most of these condominiums will provide significantly larger rental incomes that will more than make up for the extra association dues you will be paying.*
*But be careful. Simply paying more in association dues is in no way an indication that the condominium will have good rental income.
End of Year Financials
End of year financials are the most important document you will look at because it gives you a snapshot of the associations financial at a particular point in time. When looking at this pay attention to:
Total Balances in Checking and Savings
The operating account and reserve account should have reasonable balances. It's a red flag if either of these is low. Personally, I prefer to see $60 to $150,000 in an operating account for a small condominium of 50 to 120 units and more for larger condominiums (depending on what they are spending per quarter).
Reserve Account
The reserve account is vital. You must know how the reserves are being funded properly. I typically use a very rough calculation for this, but let's make up a scenario. Let's say we have a condo that is five years old with a budget of $70,000 a year being funded into the reserves. This works very well for newer condominiums.? For older ones you will want to look a little deeper and see how many years the association is into each of the reserve categories.? Now let's work through a couple of scenarios.
First, I am going to run my math. I am going to take $70,000 and multiply it by 5 since the condo is 5 years old.
70,000 * 5 = $350,000.
Let's say we have $350,000 in the reserves. I am a very happy camper because the math works out perfectly.
Let's say we have $275,000 in reserves. I am not going to be concerned. However, I would like an explanation such as there was some recent work done on schedule or a little early.
Let's say we have $200,000 in the reserves. You're starting to enter dangerous territory. I would need an explanation and clear understanding of what is being done to bring reserves back into line.
Let's say we have $150,000 or less in the reserves. This is a huge red flag. Something is wrong with the reserves and it must be fixed.
Usually, there's an explanation to why there are red flags concerning the reserves and other places. So, if there are huge red flags don't automatically walk away from the deal. Talk it over with your agent. As long as it makes sense, you may still want to go ahead with the condo deal. Understand that you should expect a special assessment or association dues increase. Read more about understanding how potential cost figures into your condo purchase in the section Backing out the Math.
It is important to note that some condominiums dont fund reserves. This is rare, but OK as long as you know what to expect regarding special assessments. For an indication, look at the special assessments that the condominium has seen for the prior 10 year and what they expect to replace in the next 10 years. These condominiums often have significantly lower association dues than other comparable condos. Typically, the math all works out the same in the end.
Bad Debt
The bad debt and bad debt in the budget have the same explanation. However, the bad debt is what is currently due rather than the years projections.
Loans Taken out by the Association
Loans taken out by an association is another huge red flag because it signals there are problems that the budget couldn't handle. Before going forward with the deal, you want a detailed explanation as to why this loan was needed. If the explanation makes sense, you may still want complete the purchase. Review the information you were provided and make an informed purchasing decision
If an association does not have a strong balance sheet you'll probably see an increase in association dues or a special assessment. This isn't a scary thought if you are buying a condo. If you found a condo you like and the association has issues, it is not the end of the world. Just do the math. If you found a condo you like and you are not comfortable with the association after reading this article, find a different condominium.
It is important to note that with condominium associations, nothing happens fast.? Most financial issues took years to create.? Some condominiums have a history of not being able to get a grasp on their financial budget.? If this is the case and it looks like the association is going in the wrong direction, you may want to find a different building.
Backing out the Math
So far you have a condominium association that isn't failing, but has financial issues. Here is a way to look at the math and to make everything make sense.
Come up with a number that will make the association healthy. This requires using the following:
Any loans the association has or has had approved (even if they haven't spent the money yet)
Any special assessments that are due (this includes payments scheduled for future years)
The dollar amount that would bring the operating account to a reasonable balance
The dollar amount that would bring the reserve account to a reasonable balance
The dollar amount of any maintenance items that need to be taken care of on the building
Any other expense the association expects to have to deal with
Here is an example:
Let's say there's a 200 unit condo with $500,000 in debt, $3,000 in special assessments with another $1,000 broken into future payments. The association has $50,000 operating account and $50,000 reserve account. Also, the association must fix the buildings railings which costs $200,000.
You think the association should have a $100,000 operating account and $350,000 in the reserve account.
Now, let's do the math.
Loans $500,000
Special assessments $600,000 ($3,000 per unit and 200 units is $600,000)
Special assessment payments 200k ($1,000 per unit and 200 units is $200,000)
Operating account funds needed $50,000 ($50,000 in operating, but you think they should have $100,000)
Reserve account funds needed $300,000 ($50,000 in reserve, but you think they should have $350,000)
Raining maintenance $200,000
--------------------------------------
Total: $1,850,000
So we have an association with $1,850,000 less than you think it should have to be a healthy association. That is a big scary number, right? Not really. If you wanted to take care of the whole thing right now, it would be easy. Take the total and divide it by the 200 condos in building.
$1,850,000 / 200 = $9250 per unit
They already have $4,000 of that covered in a special assessment, so they are already working on the problem. If you write your contract correctly, they will be paying the special assessment and all future special assessment payments in full at closing.
So you can take the $9250 and subtract the $4,000 in the special assessment? You're down to $5260
$300,000 + $5,250 = 305,250 or roughly $305,000 if I round to the nearest thousand.
Let's say you are buying a condo for $300,000. The question you need to ask yourself is; do I like this purchase at $305,000? You can even return to the seller and say you're fine with paying $295,000.?Either way it isn't the huge scary sum you thought it was when you start reading this article.
Condominium associations are notoriously hard to make insolvent, especially in Panama City Beach. I am not aware of any gulf front Panama City Beach condos for sale that have so much as a hint of becoming insolvent. I hope you found this information helpful.
Created on .
Last updated on .
Hits: 6032
People in this conversation