July 2017 Market Update
The Panama City Beach condo prices rose a healthy 2.3% the first half of this year compared to 2016. Despite the price increases, volume is up 29% compared to the same period last year. All signs point to a very healthy market.
Condo Sales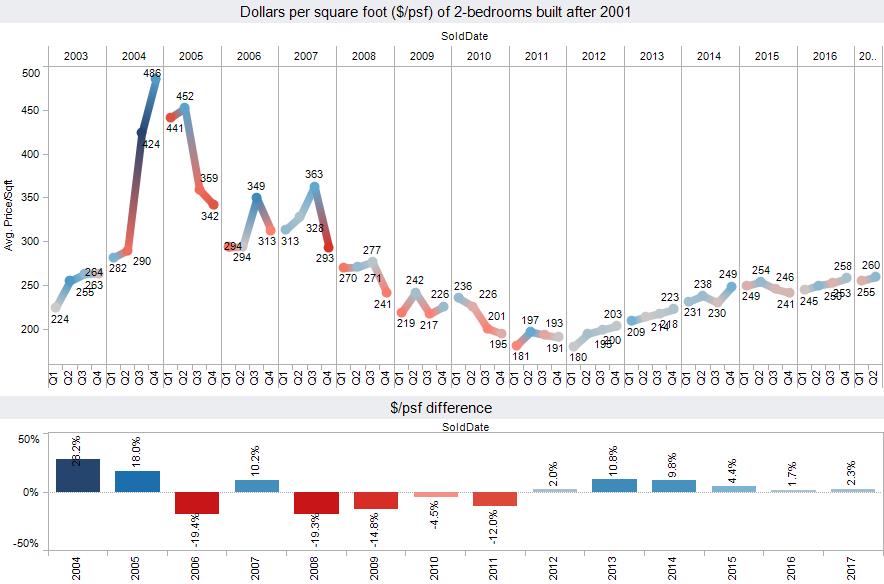 Condo sales volume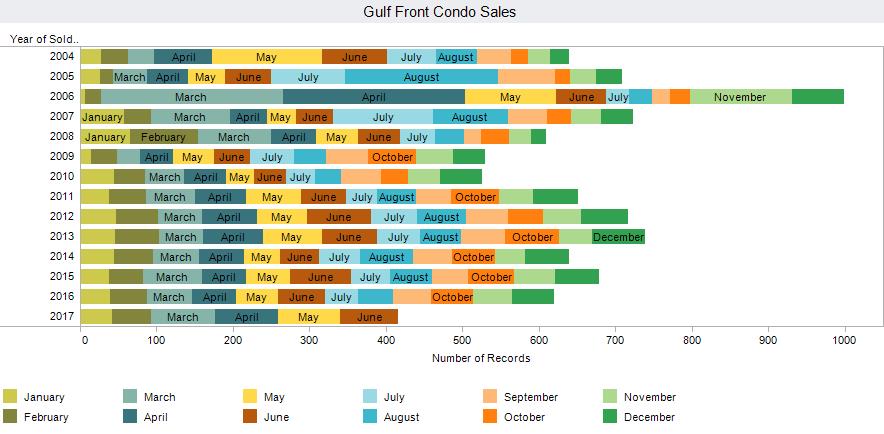 With prices continuing to push higher, this was a much larger-than-expected increase in sales volume. This increase comes after an 8% decrease in 2016.
Individual Condominiums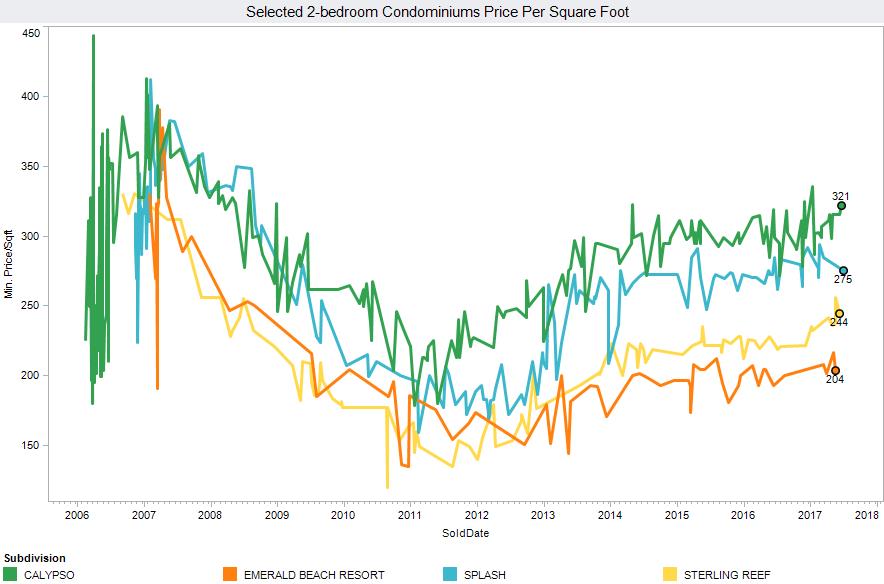 This graph demonstrates that condominium buildings sell for vastly different per-square-foot-prices. Calypso brings over $300 per square foot, while Emerald Beach Resort sells at $204. While prices can vary greatly, there is one overwhelming trend this year. Virtually every Condominium floor plan is seeing price increases this year.
What buyers should pay attention to
Pay attention to the condominium association
Buyers all too often equate the association dues to Condominium Association health. Dues can be very misleading. It is important to understanding the budget, financials, any association debt, the reserve schedule, association litigation, and any large upcoming maintenance projects expected for a condominium.
A lower sales price can easily end up costing you more
Many times you will find a number of Panama City Beach condos for sale with the same floor plan. I recommend paying attention to the costs of planned improvements like tile, kitchen / bathroom upgrades, and decorating. Spending a little bit more for the identical floor plan containing desired improvements can often save you money in the long run.
Created on .
Last updated on .
Hits: 5415