September 2016 market update
After three consecutive years of price increases (2013 - 10.6%, 2014 10.4%, and 2015 7%), the fourth year failed to materialize. 2016 is a mixed year for condo sales prices in Panama City Beach. On average the sales prices are down 1.8% this year. Buildings and floor plans individually have been a mixed bag.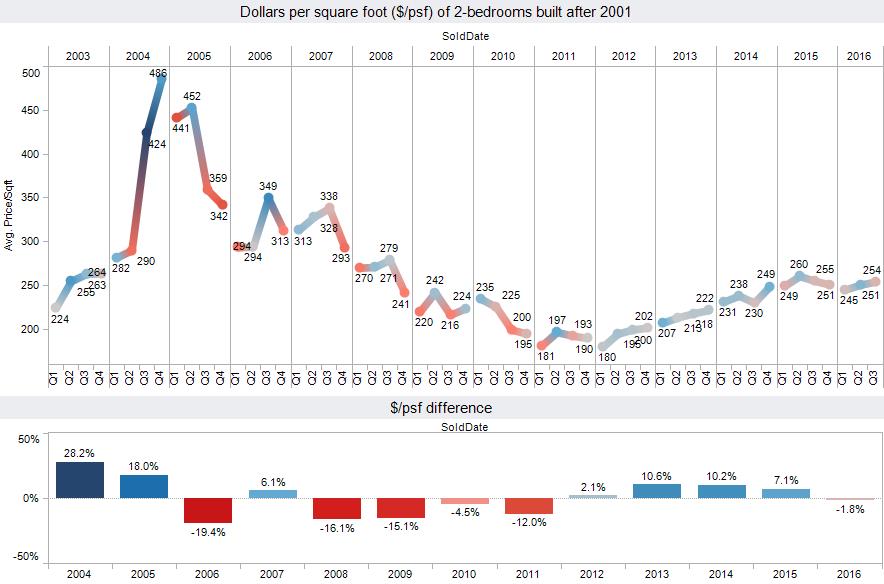 The average per square foot sales price for condos built after 2001 in Panama City Beach are down 2.2% for the year.
Condo sales volume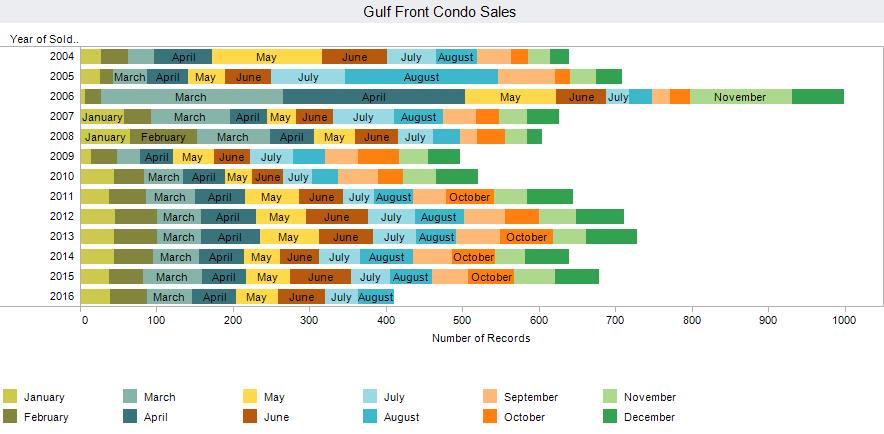 Sales volumes are also down 11% year over year. While many sellers want higher prices, some buyers are resisting.
Individual Condominiums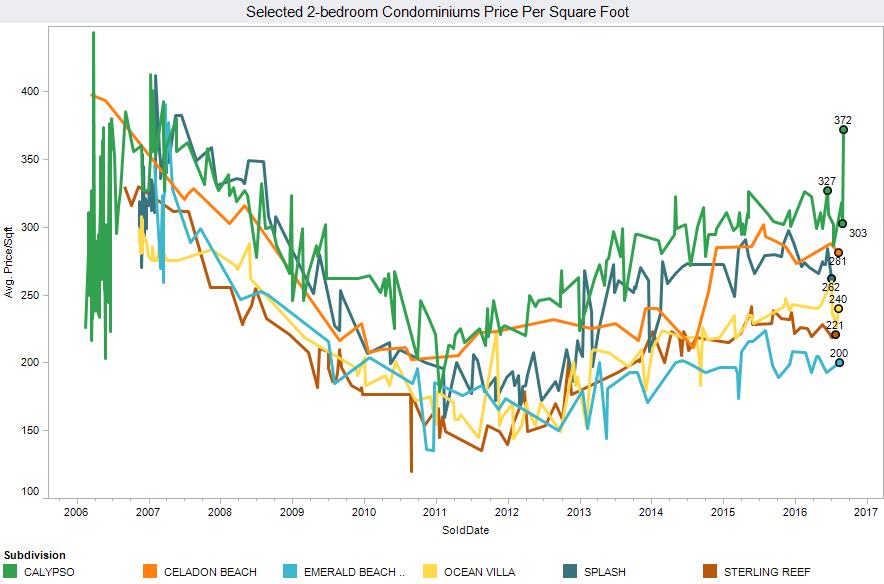 We can clearly see that many condos are selling in the same price ranges as 2015. This graph also illustrates the disparity between the most popular and less popular condominiums. For example, Calypso is currently selling within the range of $288 to $372 per square foot, while a recent sale at Emerald Beach Resort sold for only $200 a square foot.
Individual Floor Plan Values Year Over Year
Calypso: up 2.9%

Emerald Beach Resort: down 0.7%

Splash: down 2.6%

Ocean Villa: up 2%

Sterling Reef: Down 3.2%

Celadon: Down 3.6%

Mentality behind this market
Building by building, I am seeing a common theme. When we recover to 80% of the original preconstruction prices, a lot of inventory hits the market. If a seller can close on their original 80% mortgage without brining money to the closing table they are willing to sell. I believe that is part of the reason you are seeing a pause in the year over year average price increases.
There is another reason. A decade ago prices were being pushed higher with faulty mortgage products. Strict lending standards have limited the participants to financially capable buyers. This restricted the flipping and speculation that artificially inflated prices before.
Panama City Beach real estate, Panama City Beach condos for sale, Real Estate Market Updates, Calypso Condominium
Created on .
Last updated on .
Hits: 7011
People in this conversation