What expenses come with a condo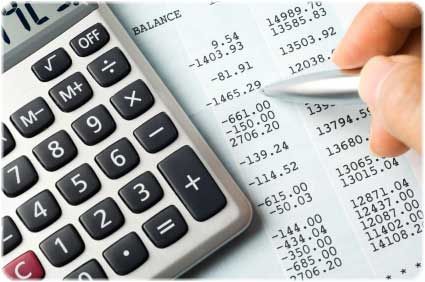 People often have general questions when considering Panama City Beach condos for sale. A common question is; What expenses come with a condominium in Panama City Beach? Expenses that come with a condominium include taxes, insurance other utilities and association dues.
The dues charged by a condominium association can vary, but there are some universal fees that all condominiums in Panama City Beach charge. Condominium association fees include water, sewer and basic cable. Furthermore, some provide high-speed internet for homeowners. For most maintenance and insurance questions there is a general rule of thumb. The
association is responsible for the exterior of the condominium while the owner is responsible for the interior of the condominium.
Insurance
H06 Condominium Insurance
Updated 8-27-14: The association has a master insurance policy on the building and common areas. A condominium owner is responsible for insurance on the interior of the condominium. To purchase a contents policy (H06 polocy) for one year, it costs from $800.00 to $1,200.00. Most condos built in the past 10-15 years are being quoted at roughly $800 for the year. Condos built in the 1990's are being quoted at roughly $1,000. Condominiums built in the 1980's are being quoted at $1,100-1,200. I currently have two recomendations for H06 condominium insurance polocies.
H06 Condominium Insurance providers
Asset Insurance
Brittney Frazier at Asset Insurance is a great contact for H06 insurance polocies. She can be reached at:
Brittney Frazier
42 Business Centre Drive, Suite 307
Miramar Beach, FL 32550
Work: (850) 337-1489
This email address is being protected from spambots. You need JavaScript enabled to view it.
Termbrokers
Termbrokers in Destin is a good place to get condominium insurance. Be sure to talk to Jana McDonald.
This email address is being protected from spambots. You need JavaScript enabled to view it.
Electricity
Most owners are responsible for electricity used in the condominium. The only exception to this is Seychelles condominium which includes electricity in its association dues. The majority of condominium units have shared walls that insulate them as compared end units that do not. The result is that electric bills will not be as expensive as compared to end units. In the summer time, the electric bill will be higher as compared to spring, fall and winter. This is especially true if one is renting out their condominium. The electric bill for a two-bedroom condominium is about $120.00 to $140.00 a month. A three-bedroom condominium will be a bit higher at $130.00 to $160.00 a month. End units will have higher bills since they receive additional sun and do not share walls with units. An average bill for an end unit is about $300.00 a month. Your electricity will be provided by Gulf Power.
Property Taxes
Property tax is about 1% of the value of the condominium. If a condominium is with worth $300k, one should except a bill from the County Property Appraiser for $3k. You can also look up the taxes paid the prior year at the Bay County Property appraisers website.
Other utilities
In addition to this, a condominium homeowner is responsible for a basic phone bill. An average bill without long distance will be about $30.00 a month. While high-speed internet is free for some, that is not the case for many associations. High-speed interest costs about $30.00 a month.
Disclaimer
All of the expense estimates quoted above are my are my rough estimates and you will most likely find them to be accurate. Having said that, this is a guide. You don't get to hold me liable if your bills are higher. If you feel you need a good estimate on a condo you plan to purchase, you should request a full list of the prior years expenses from the seller you plan to go under contract with. You also need to check with each individual association to see exactly what is covered in that specific building.
Created on .
Last updated on .
Hits: 33637
People in this conversation