PreConstruction Condo Sales In Panama City Beach 2020
Update 6/12/21: We are now at prices where preconstruction number should have worked for developers. Calypso is selling condos above 475 per square foot. One of the remaining challenges for developers is financing construction. I will have a new article soon.
Original Article: Three years after my 2017 Preconstruction Condo Sales in Panama City article, not much has changed. We are still years away from new preconstruction condo projects breaking ground in Panama City Beach. Recent sales include a Calypso 2 bedroom + bunk floor plan for $477,000, and a Palazzo 2 bedroom + bunk floor plan for $465,000. It will be quite some time before we see enough buyers willing to pay $570,000 for the same floor plan in a preconstruction project. That is roughly the price point needed for preconstruction to be profitable. I believe resale pricing needs to increase at least another 20% before we see any measurable preconstruction reservation and contract demand. It is also important to understand Calypso and Palazzo are on the west side of Panama City Beach.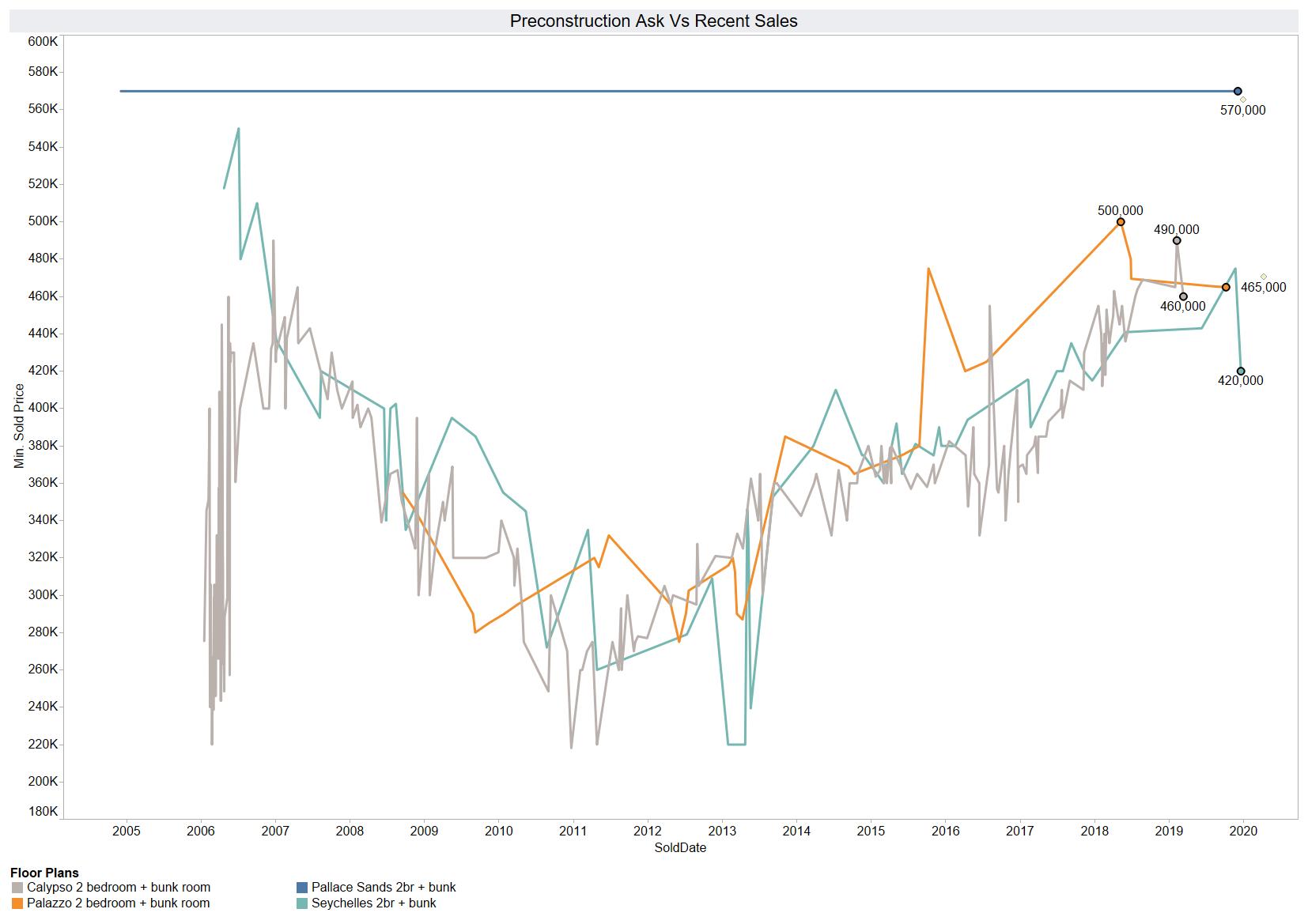 Commercial development loans are another barrier to new preconstruction projects. Lenders have stricter requirements for condominium development lending after the 2007-2008 financial crisis. Post financial crisis, banks and investment vehicles offering to finance condominium developments are scarce. Those who are willing to lend require more equity and higher interest rate spreads. Simply providing recorded condo docs and preconstruction contracts on 50-70% of the building isn't enough anymore.
The first hurdle is demand. When you look at the price points needed for a successful preconstruction project, Panama City Beach doesn't have the demand needed to contract 70% of a gulf front/view preconstruction project.
The Panama City Beach preconstruction market has made significant progress since the 2007-2008 financial crisis. Since that time, we have cleared all of the short sales/foreclosures. We only have one remaining gulf front condominium with remaining bulk buyer inventory. But we are still years away from seeing the preconstruction condo market return to Panama City Beach.
Condos Under Construction
Calypso Tower III sales began April 2021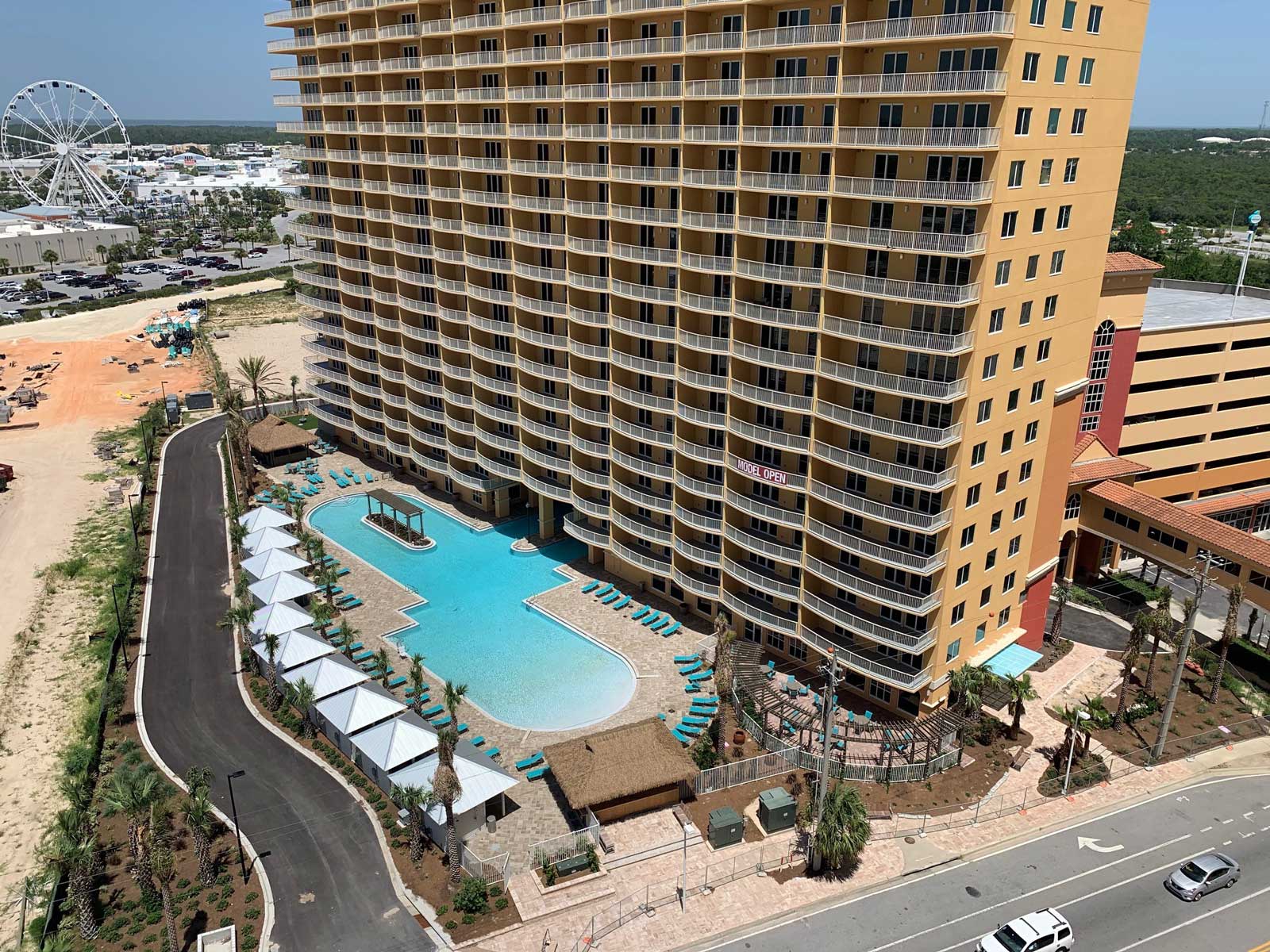 Update 6/12/21: The first condo conveyed 4/19/21. 97 condos have conveyed in the past two months.
Update 6/25/20: The news herrald reported Mimosa Capital Partners LLC has entered into an agreement to purchase the Calypso Tower III.
Calypso Tower 3 onsite staff believe the tower will be conveying to owners in April 2020. I expect they may extend this date like many other new buildings. This preconstruction condominium is unique in many ways. First, Calypso Tower III did not follow the traditional preconstruction model (reservation, condo docs, hard contract, building construction, and then closing). They began construction years before the final round of reservations and then went to preconstruction contracts. Second, it is also built next to Pier Park. This allows it to command higher rental rates and sales prices than other non-gulf-front condominiums.
The condo availability sheet shows that 60% of the building is under contract. It will be interesting to see the number of units that convey ninety days after it receives its CO (Certificate of Occupancy). I am curious if the developer will end up furnishing his remaining inventory and renting the units until the remaining inventory eventually sells.
This developer originally built the first two towers. His experience shows in many of his design and construction choices. Many exterior material and design choices reflect the lessons learned ten years after the first two condos conveyed. The larger land parcel also allowed for an improved pool area and increased balcony depth.
Condos Accepting Reservations
Palace Sands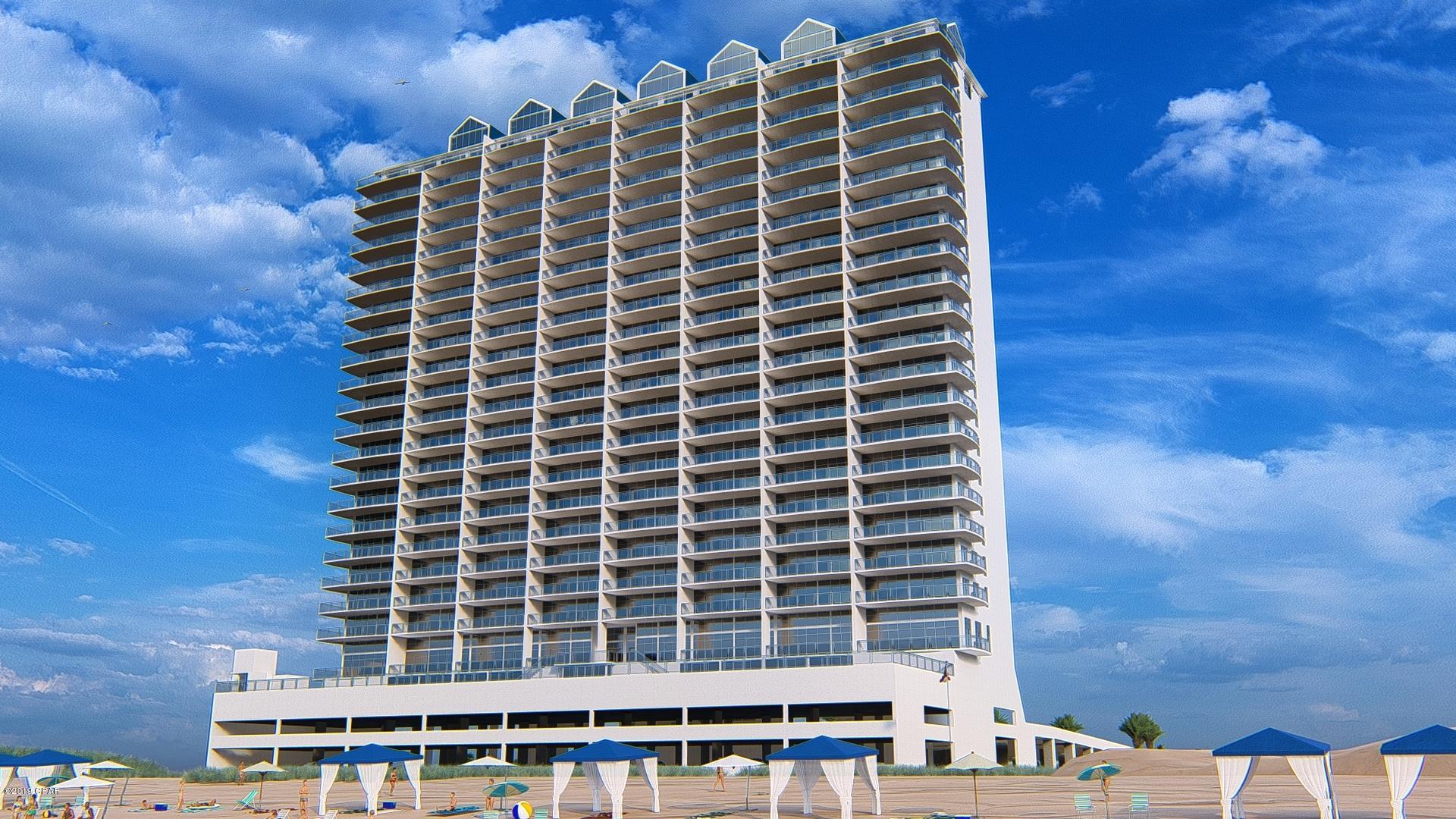 Update June 12, 2021: Palace Sands never executed its option to purchase this property. The land parcel was sold to a different developer. There is a lot more to this story.
Update October 19, 2020: Palace Sands has withdrawn reservations.
Palace Sands is a preconstruction project that announced in January of 2019. One year later they have 35% of the condo reserved. You normally get a much better feel for demand when you record condo docs and perspective buyers change from refundable reservations to binding contracts.
Condos With Press Releases
Margaritaville Beach Resort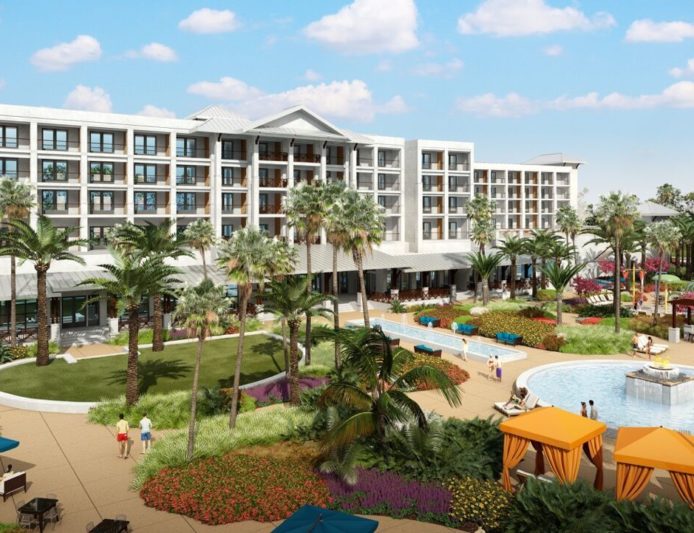 Update June 12, 2021: The developer has done a complete redesign of the property. The planned hotel and condominiums has changed to Margaritaville Cottages.
Margaritaville Beach Resort began doing some clearing and site work in July of 2019. Phase one will feature a full-service hotel and innovative amenity park. The condominium will come later. The resort is expected to begin a phased opening in Spring 2021.
Panama City Beach PreConstruction
Created on .
Last updated on .
Hits: 9742